Window Campaign
As you know, our beloved and historic Assumption is over 100 years old. While the building itself is solid, time and weather have deteriorated our beautiful stained glass windows. One summer during a rain storm, a few of us were in the church and noticed the sound of running water inside. To our surprise, there was a waterfall effect inside the church coming through the stained glass window in the south side sacristy. Water had been pouring into the church for so long that it had carved a canyon between the sill and the wall. Unfortunately, these little canyons have formed under many of the windows.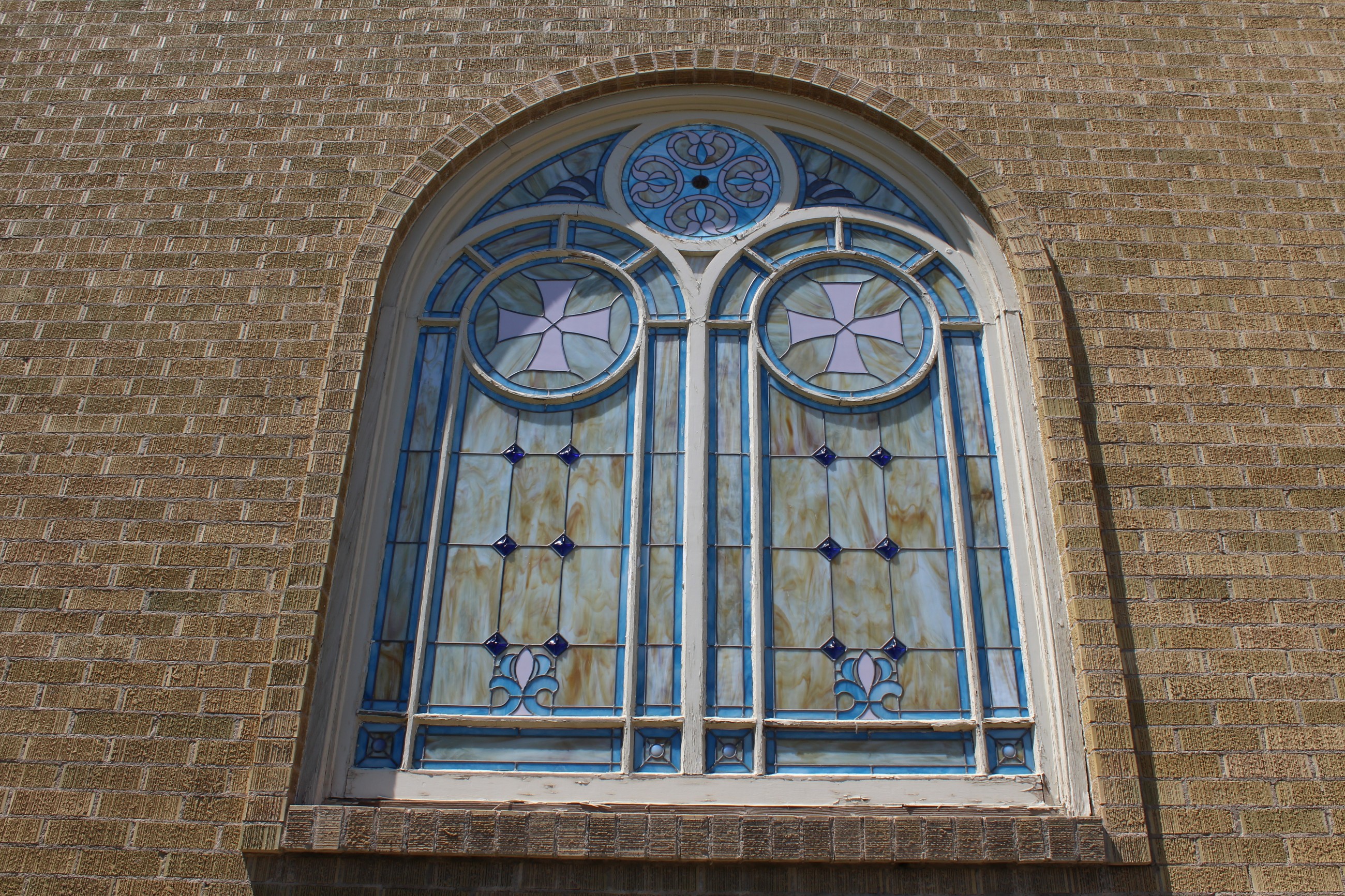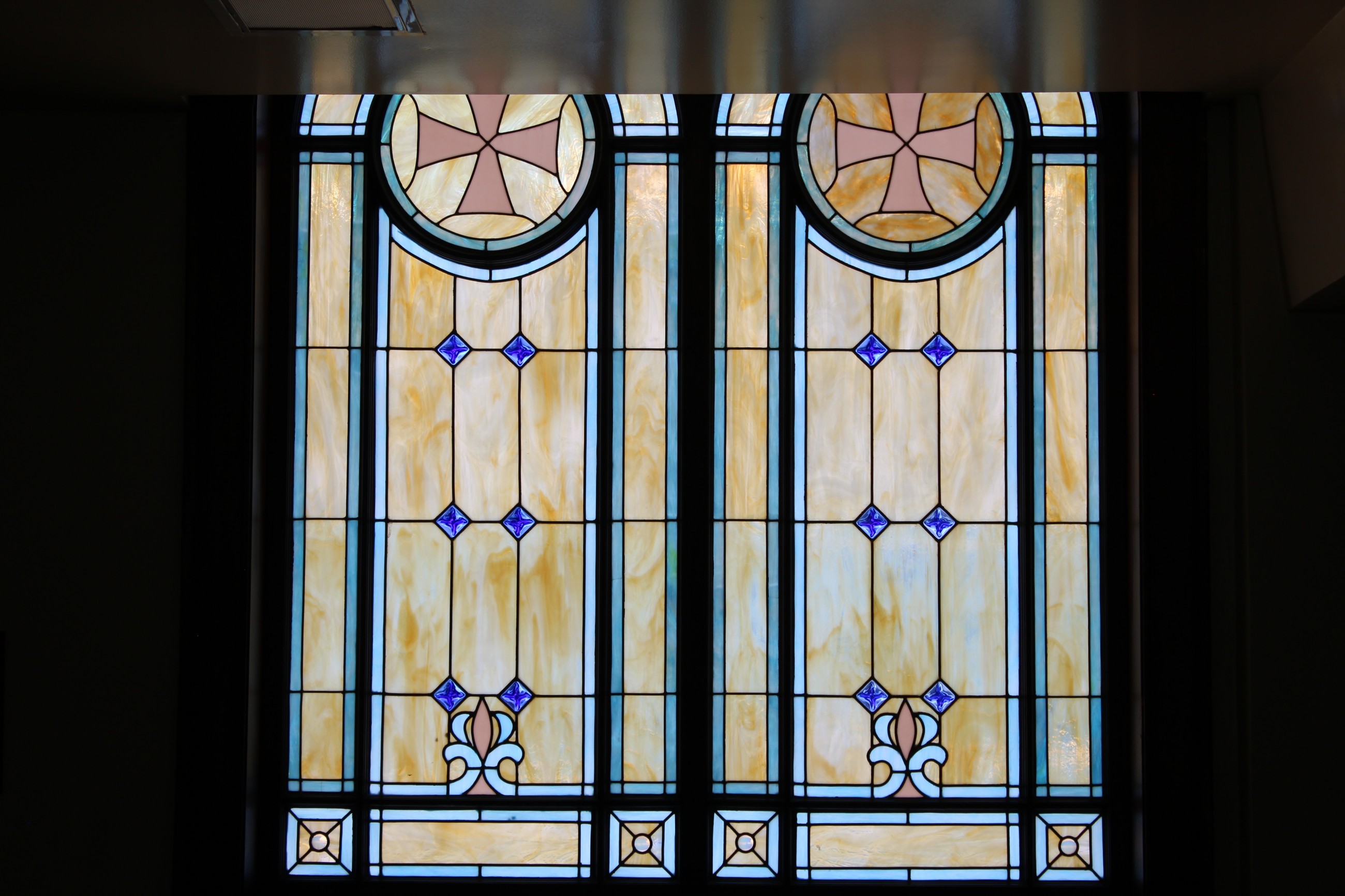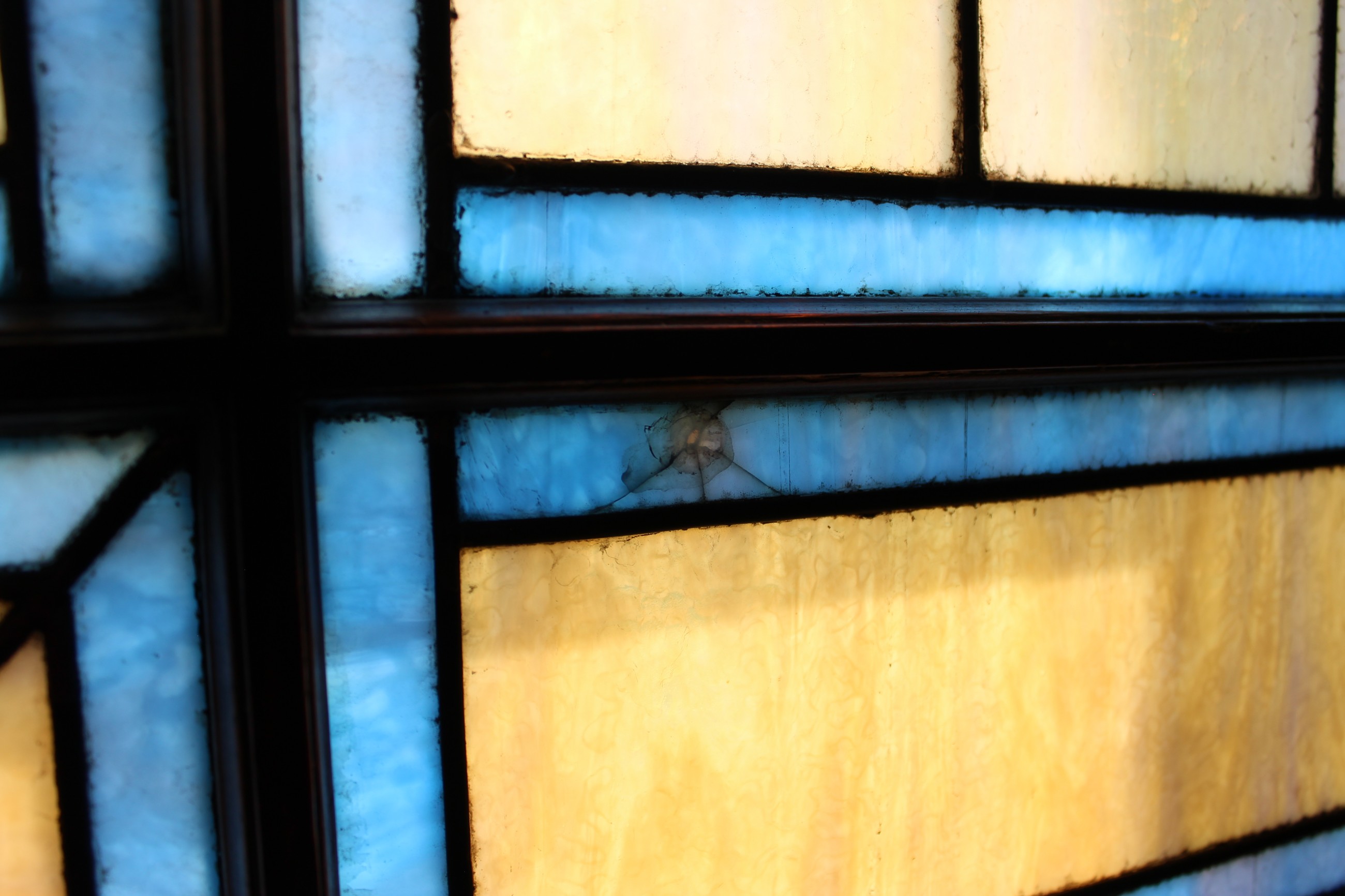 The Parish Council contacted Powell Brothers & Sons Glass Art of Salt Lake City last year to conduct an assessment of the windows. This extensive study, mirroring a similar one done in 1981 by Willet Studios of Philadelphia, gave us a window-by-window assessment. Both studies came to the same conclusions and recommendations. Some of the windows are in danger of "imminent catastrophic failure." Each window has need of reinforcing supports, epoxy-type hardening application to the frames to preserve them long-term, glass repairs (cracks, gaps, bullet holes, etc), and all of them need to be covered to protect them from weather and future damage.
We're asking for help in reinforcing and covering our beautiful windows. Your generous and much appreciated gift would help preserve these historic stained glass windows for many more years. We have already received grants from the Utah State Historical Society ($10,000 matching grant) and from the George S. and Delores Doré Eccles Foundation ($10,000). The total cost of the project is estimated to be $120,000.
To give you perspective: a gift of $10,000 would repair and cover a large window; $4,500 would repair and cover a tower window; $4,500 would repair and cover the east window; and $4,000 would repair and cover a small window. We have 21 windows in total: 6 large, 8 small, 6 tower, and 1 east. A gift of any amount would help preserve these historic windows that have brightened Price City for over a hundred years. All donations, of any amount, are welcomed, appreciated, and will be honored on the commemorative plaque. Please use the attached form to provide us details about your gift. A receipt letter will be provided to you promptly.
Please find a printable donation/pledge form here.
We pray the Lord bless you abundantly and thank you for considering our request.
In Christ,
Fr. Seraphim and the Parish Council
of
Assumption Greek Orthodox Church